Truxedo Lo Pro Bed Covers
BEST SELLING ROLL-UP BED COVER
A sleek, low-profile design is the signature of the Lo Pro. One look at this rolling cover is all you will need to make you a part of the TruXedo family. Not only does the Lo Pro look outstanding, but it's constructed with a heavy duty aluminum frame and tension control to ensure your truck bed always looks its best, no matter what temperature it is outside.

The Lo Pro accommodates most bed caps and bed rails with its universal adjusting clamp, inside-the-rail mount and is custom designed for your specific year, make, and model.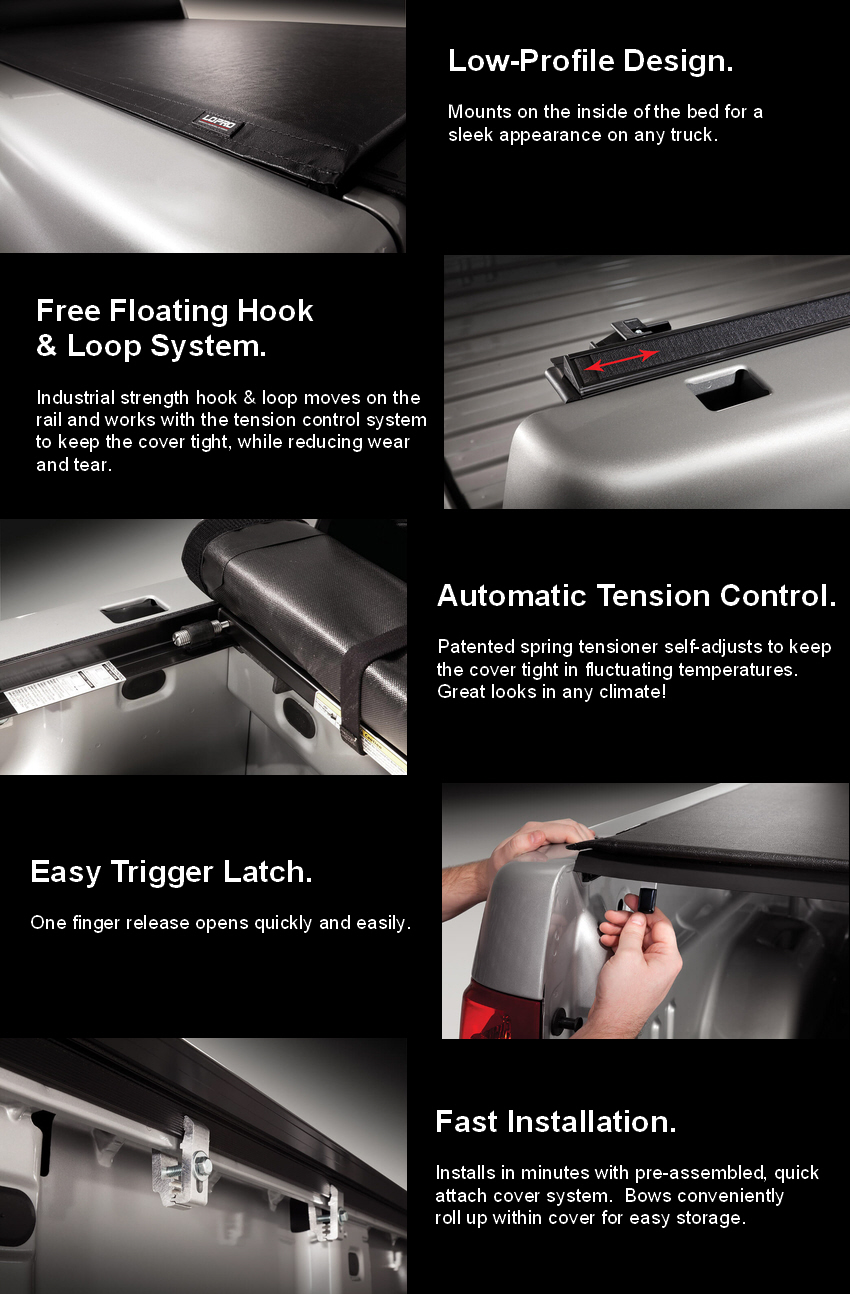 Features
Easy No Drill Install
Easy Open & Close Operation
Secure Cargo with Locking Cover
Install Using Basic Hand Tools
Easy-To-Follow Illustrated Instruction Manual
Quick connecting, easy to use air fitting


---
Compare Truxedo Bed Cover Models...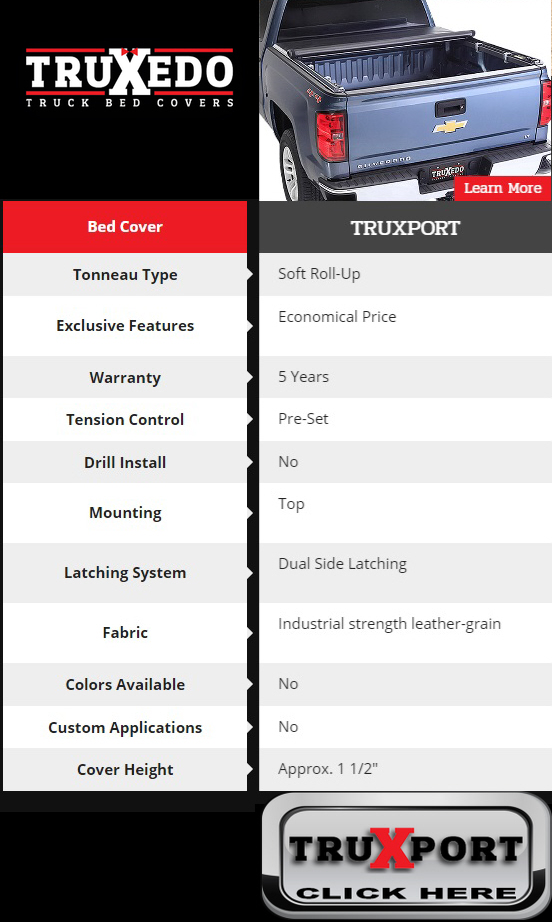 ---
Feel free to call us with purchasing help.
Purchase easily online or call us toll free.
1-800-259-8627
Copyright (c) 2018 Assured Automotive Company. All rights reserved.