Truxedo TruXport Bed Covers
QUALITY ROLL-UP AT AFFORDABLE PRICES
The TruXport is a smooth looking top-mount, roll-up cover with quality features at an economical price. The TruXport is easy to operate with pre-set tension control and bows that conveniently roll up within the cover.

The TruXport comes with an industrial strength hook-and-loop system that provides continuous contact between the rails and the cover in all climates.Straight bows provide a smooth, flat look when closed..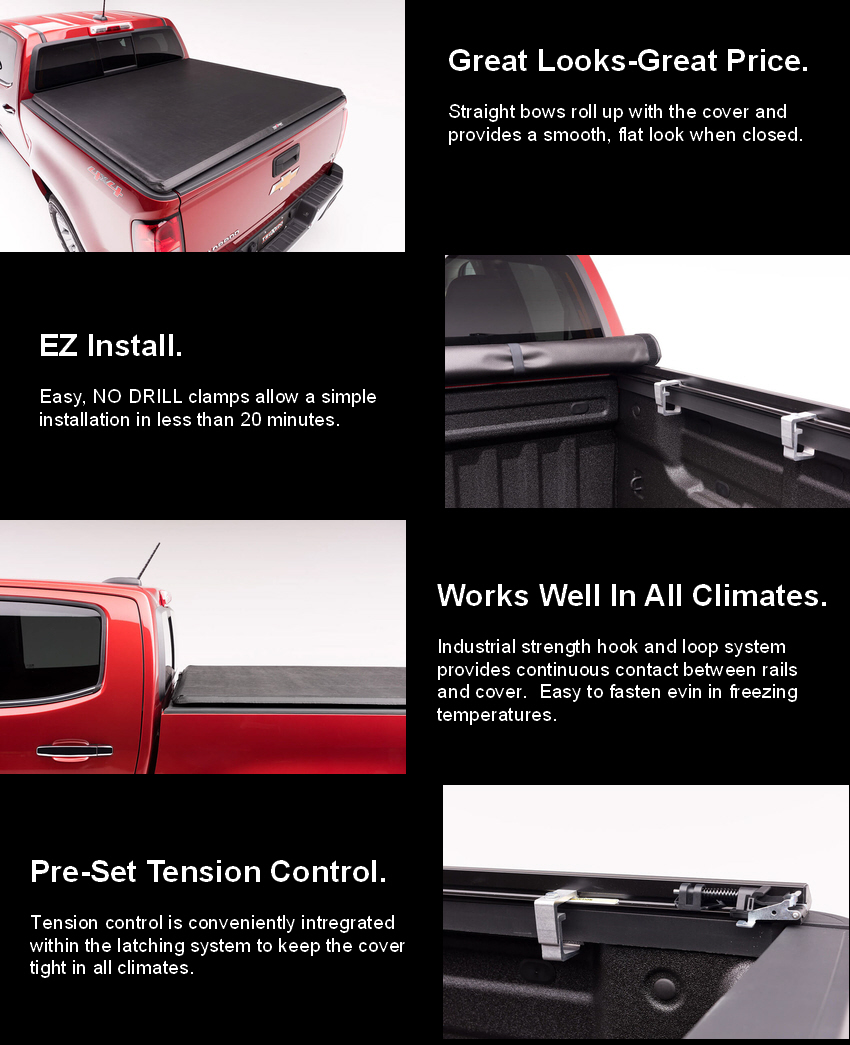 Features
Easy No Drill Install
Easy Open & Close Operation
Secure Cargo with Locking Cover
Install Using Basic Hand Tools
Easy-To-Follow Illustrated Instruction Manual
Quick connecting, easy to use air fitting


---
Compare Truxedo Bed Cover Models...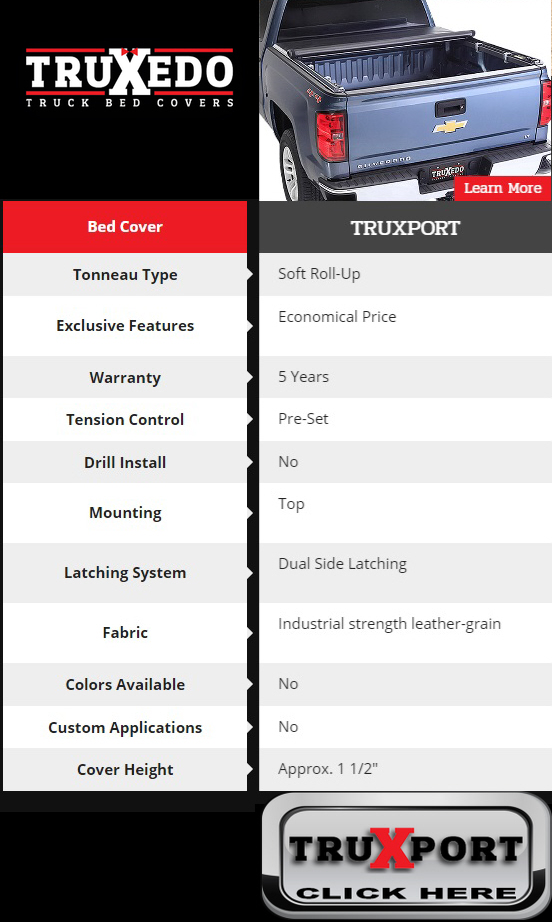 ---
Feel free to call us with purchasing help.
Purchase easily online or call us toll free.
1-800-259-8627
Copyright (c) 2018 Assured Automotive Company. All rights reserved.