Customize Your Dash With Neon Car Lights
There is more to customizing a car than just making the outside spectacular. When it's time to move on to the interior, Assured Automotive has the LED gauges you need to add some splash to the dashboard.

At Assured Automotive, we carry the parts you need to fully customize your ride. From chrome muffler tips to air horn kits and beyond, we've got you covered with the right parts in stock. If it's on our website, we do have it ready to ship right to your door.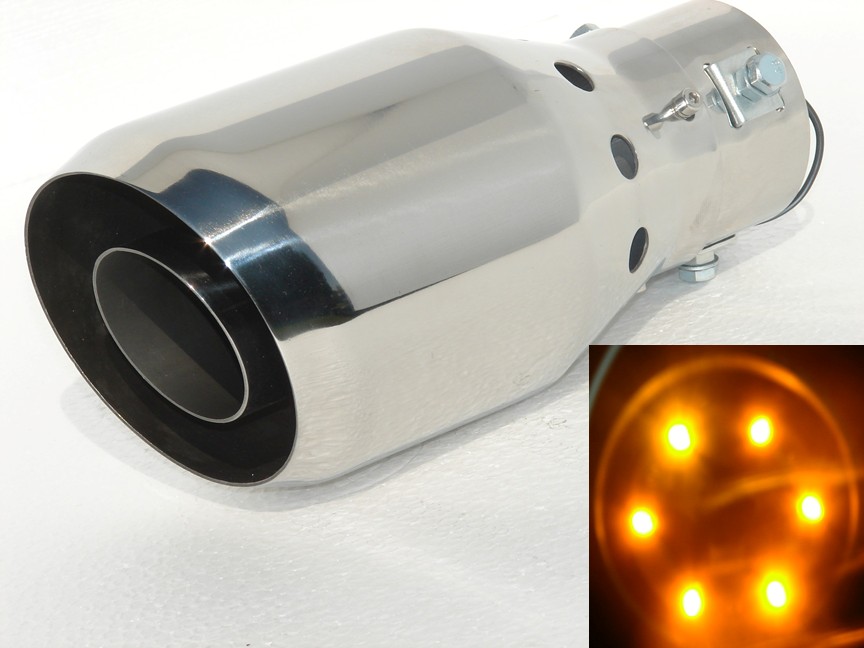 Assured Automotive has been in business since 1991. We offer a wide variety of 52mm LED Gauges and other specialty parts. Plus, we make sure our friendly, knowledgeable sales staff members are available to answer questions you may have about the parts you'll find on our site.
Our instrument panel gauge line is extensive to meet your needs. We offer a variety of gauges for both in-dash mounting and on-dash mounting. When it's time to add a little extra to your instrument panel, we offer these 7 color LED Gauges to help out:
52mm LED 7-color gauges – These LED Gauges are designed for maximum visibility and flash. Our line of 52mm lights includes fuel gauges, oil pressure gauges, temperature and more. When combined with a specialty car air horn, stainless exhaust tip and other custom parts, they can really make a vehicle stand out.
52mm plasma gauges – When you really want to make your instrument panel stand out as distinct, these gauges will not disappoint. Plasma LED Gauge carried by Assured Automotive include oil pressure, tachometer, voltage and more. The unusual design of these gauges makes them a great addition to a car that's being customized for high performance.
3.75" 7 color – These freestanding, dash mount devices add extra informational input for a driver and look great in the process. These models range from seven-color LED lighting to a precision racing gauge with shift light-carbon fiber.
When it's time to move a customization project from the outside in, Assured Automotive has the parts you need to get the job done right. From LED gauges and car air horns to catalytic converters and more, we carry the parts that customizers are looking for.

When you order neon car lights from Assured Automotive you can count on us having your part in stock. We'll ship it out, generally in less than one business day, right to your door. We also make sure you have access to the information you need to make informed decisions about your purchases. Our experienced and knowledgeable sales staff is ready to answer your questions.
If you're ready to add LED gauges to your ride, you've come to the right place. Just order directly from our site or call us at (800) 259-8627 or internationally at (602) 617-5331. We're here to help customers weekdays from 8:30 a.m. to 4:30 p.m. Pacific Time, except for holidays. To ensure your security in ordering, we use PayPal to facilitate transactions.
We accept all Major Credit Cards.

Our phone hours: 8:00am-5:30pm PAC Monday-Friday.
Enjoy your shopping experience at AssuredAutomotiveCompany.com
Copyright (c) 2018 Assured Automotive Company. All rights reserved.